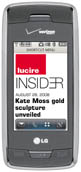 Fashion news on the go. Lucire's 'Insider' mobile service features breaking news, headines and behind-the-scenes information from the global fashion magazine. 'Insider' reveals what happens inside Lucire as well—part of the magazine's transparency and closeness to its readers. There's no false mystique—just real fashion, leading the way for the reader who wishes to be a step ahead. Online at lucire.com/insider.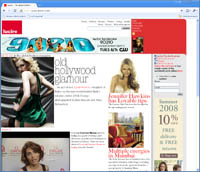 The award-winning internet pioneer (from 1997) that weathered the first dot-com crash, featuring in-depth articles, videos and Web 2·0 features including online shopping, forums and upcoming social networks. And, leading the charge, it was the first fashion industry partner of the United Nations Environment Programme (2003). It's always begun on paths long before they were fashionable. Unlike many cross-media fashion titles, the website is still at the core of all our publications. See lucire.com.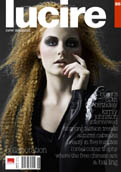 A luxury international publication and the world's first fashion magazine that went from web to print. A series of covetable, collectible magazines, Lucire has grown in print internationally, covering the part of the market that wishes to have the tactile connection of a printed fashion magazine.